If you are interested in a future kitten please email me at ticamainecoons@gmail.com
Please check in January 2020 for our upcoming litter.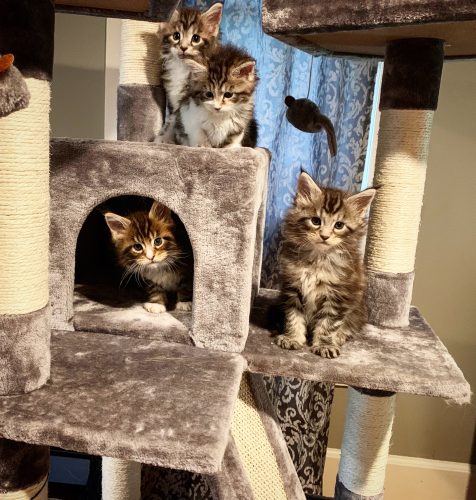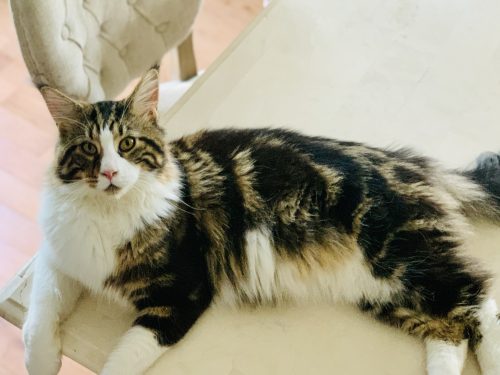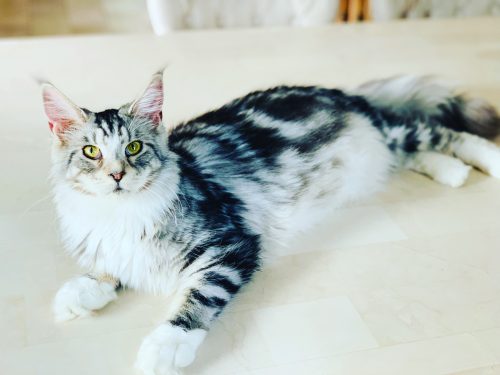 All of our kittens leave to their new homes and are vet-checked, vaccinated, dewormed, and vaccinated.  We encourage our clients to rely on us for lifetime support for rearing their new Maine Coon.
Frequently Asked Questions…
Q:  What methods of payment do you accept?
A:  We accept cash, bank checks and paypal (paypal fee 3%) for deposits.  Sorry, but we no longer accept any personal checks on the final payment.
Q:  When can I take my kitten home?
A:  The gestation period (the time from conception to birth) for the puppies is about 2 months.  Kittens are usually ready to leave for their new homes 8 weeks after they are born.
Q: What should I have ready for when I bring my new kitten home?
A: We recommend having the following on hand when you bring your kitten home:
2. Litter Box and cat litter.
4.  Toys:  We recommend Jolly balls,  Cat Catcher Wand Toy, Critters Catnip Toy, Kong Naturals Incline Scratcher Cat Toy, Cat House, Ripple Rug.